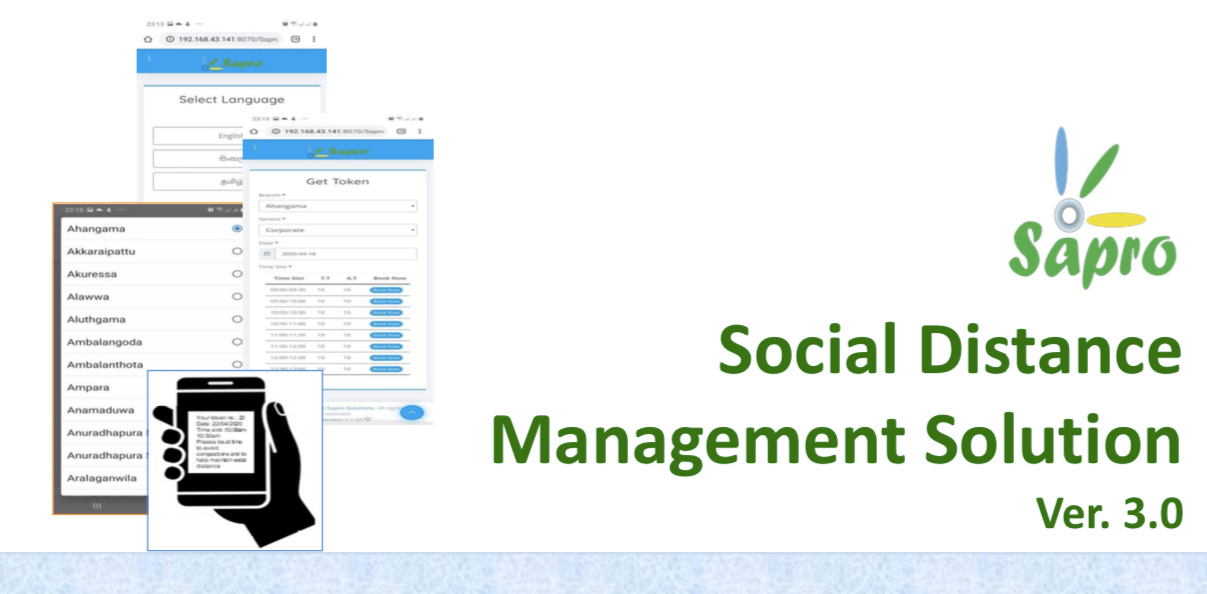 Sapro Social Distance Management Solution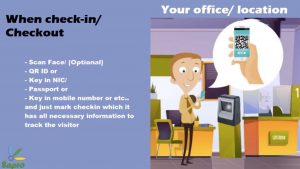 The Sapro Social Distance Management solution kit is the ideal solution to track people's movements by check-in/ checkout updates and help Social Distance Management to prevent pandemic situations.
Our Intention
Our intention is to help, support, and guide the public to maintain social distancing by saving time and safety, it is very important especially in this pandemic period. Which help people to do their day to day work safer.
We assure all are happy and privileged by personalized service, saving time, providing rushing free environment with top class service.
Further, Government officials have access to many analytical reports to measure service levels and improve controls.
We designed this solution in 3 modules but integrated each and connected Covid Control Center.
1. Sapro Covid-19 Preventive – Sapro Visitor Registration Solution ver 6.0 – is to mark check-in and checkout for all visitors to any office/location. (Using this solution We never tracking people only marking the attendance).
2. Sapro Covid-19 Preventive – Remote appointment solution ver 6.0 – To reserve remote appointments from anywhere with preferred date/ time from any government or private sector organization.
3. Sapro Covid-19 Preventive – Immigrants registration, quarantine center or hotel reservation and movement tracking solution ver 6.0 – Register all immigrants (Foreigners/ Citizens) who are visiting Sri Lanka, reserve hotel/ quarantine center, track and monitor ensuring the safety of them and the general public. This comprehensive solution will track in two ways.
a. Track the person via GPS every 10 minutes without knowing the user (If government laws permits or else get the user's consent).
b. User has to use Sapro Visitor registration (check-in and checkout system) to mark in and out. This guided how accurate the user-provided information.